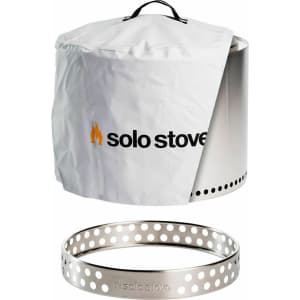 Save $40 over Target's price for this portable backyard fire pit. Buy Now at eBay
Tips
Sold by Best Buy via eaBay.
Features
Stand
PVC-coated polyester Shelter
Stainless steel stand and stove
↑ less
Published 11/6/2021

Popularity: 3/5
1 comment
BlueOak
Never understood who, other than folks with load of excess discretionary money, buys these - especially at the super premium price.

Note this is not the main 27 inch model. It is the little 19 inch model, hardly "bonfire" sized.

But they are nicely made - I've seen them at REI.

Big Best Buy has sold 10 of them so there's that.