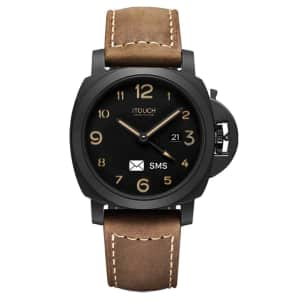 Up to 60% off + Kohl's Cash
free shipping w/ $49
more
Save on iTouch, Fitbit, Garmin, and more, including an excellent selection of PlayZoom kids' smart watches. Shop Now at Kohl's
Tips
Plus, get $10 Kohl's Cash w/ every $50 you spend.
Choose in-store pickup where available to dodge the $9 shipping fee, or get free shipping with orders of $49 or more. (Many but not all of these items hit the $49 threshold for free shipping.)
iTouch Connected Men's Leather Strap Watch pictured for $60 ($65 off).
↑ less
Published 3/30/2023

Popularity: 4/5