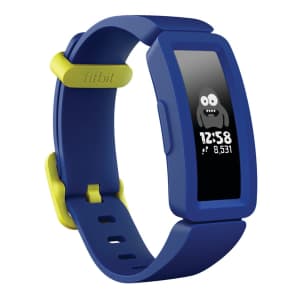 Up to 50% off + Kohl's Cash
Shop and save on wearable tech from brands like Fitbit, iTouch, Garmin, and more. Plus, you'll get $10 in Kohl's Cash for every $50 you spend. Shop Now at Kohl's
Tips
The Kohl's Cash can be redeemed October 18 through 24.
Choose store pickup to avoid the $8.95 shipping fee, or bag free shipping on orders of $75 or more.
Pictured is the Fitbit Ace 2 Activity Tracker for Kids for $34.99 ($5 under our previous mention, and a low today by $35).
↑ less
Expired 11/2/2021
Published 10/12/2021
Verified 10/13/2021

Popularity: 3/5