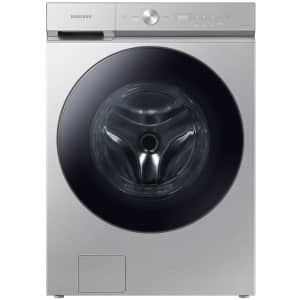 Up to $1,200 off
free shipping
more
Save on over 40 items, such as the pictured Samsung Bespoke 5.3-Cu. Ft. Ultra Capacity Front Load Washer for $999 ($450 off). Shop Now at Samsung
↑ less
Expired 9/22/2022
Published 9/11/2022
Verified 9/20/2022

Popularity: 3/5
2 comments
Tertiary
The more "features" it has, the more likely it will fail.
I have a washer from 1980 that has no cpu in it and it is still running.
I've gone through 8 different washers from GE and Samsung.
They last like 2 years and something electronic always fails on the newer models.