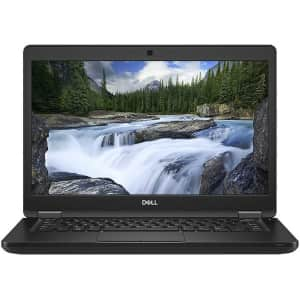 more
Coupon code "LABORDAYSAVE" applies to drop the price to $39 less than our mention from three weeks ago, and a savings of $579. Buy Now at eBay
Tips
A 1-year Allstate warranty applies.
Features
Intel Core i5-8350U 1.7GHz Kaby Lake R quad-core CPU
14" 1920x1080 (1080p) touchscreen display
16GB RAM, 256GB SSD
Windows 10 Pro 64 bit
↑ less
2 comments
sparky_in_the_midwest
Dell confirmed that this laptop will accept an upgrade to Win 11. Was about to orders, but checked out reviews. The two that I read both listed weak, disappointing display as one of the Cons.