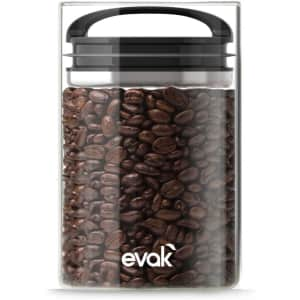 Expired 16 hr ago
Published 7/23/2021
Verified 7/26/2021

Popularity: 4/5
3 comments
robneill
Listing says Medium, Small, but doesn't let you choose size. That may be why they have trouble selling any and this keeps getting posted to DealNews.
Sudden
a) it's just a copy/paste from the item listing on Amazon
b) this particular one is the medium size
c) it's out of stock
robneill
"Prepara, Black Gloss handle, Evak Fresh Saver Airless Canister, Glass & Stainless, Small, Medium." Is it small or medium? The description doesn't say. Pretty misleading. What's your commission?