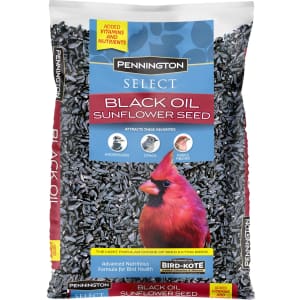 It's the lowest price we could find for any brand of this quantity by $3. Buy Now at Walmart
Tips
Also available in 20-Lbs. for $10.92 or 40-Lbs. for $17.76.
Choose in-store pickup to avoid the $5.99 shipping fee. Or, get free shipping on orders of $35 or more.
Posted by Sandy.
Why does she love this deal? "We have picky birds. They love sunflower seeds. With as fast as they eat them, it's great to find a deal to refill the feeder!"
Features
year-round feeding
added vitamins & minerals
↑ less
Expired 9/1/2021
Published 8/4/2021
Verified 8/31/2021

Popularity: 2/5

Staff Pick

Deals so good we bought one ourselves