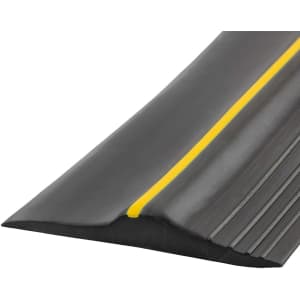 You'd pay over $100 for it with adhesive included at most other stores. Plus, that's $6 under our mention from a week ago. Buy Now at Amazon
Features
0.5" tall profile
weather stripping replacement
↑ less
Expired 5/16/2022
Published 5/9/2022
Verified 5/12/2022

Popularity: 4/5
3 comments
BlueOak
Gotta love competition - now this seller has dropped the price to $34.82.
BlueOak
Bought that alternative less expensive version, linked below - excellent quality, the advantage of EPDM vs "vinyl" is a much more compliant' softer, flexible attribute - so it seals better and is more comfortable to step on.
BlueOak
There are multiple sellers of this highly rated EPDM garage strip and it is also available in 10 and 16 foot lengths.
The following seller, after clippable 5% coupon sells this 20 foot length for $37.61… (1,000 reviews vs 5,000 reviews, but with identical good star-rating profile)
tps://www.amazon.com/...eplacement/dp/B0858ZSGWH
l]