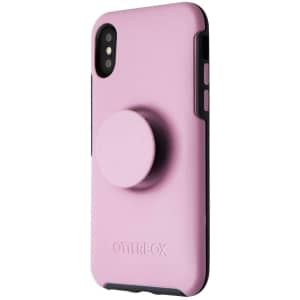 You'd pay around $30 for the cheapest of these cases elsewhere. Shop Now at eBay
Tips
Posted by Stefanie.
Why does she love this deal? "My girls and I love having Pop Sockets on our phones for different reasons. This style case makes having one feel more secure since it's built in to the case rather than stuck on with adhesive. You can also swap out the pop for a different design if wanted."
There are a selection of colors for iPhone X / XS, XS Max, 11 Pro, and 11 Pro Max available at different prices.
Sold by cyee0118 via eBay.
Features
built-in pop socket
wireless charging compatible
↑ less
Published 8/17/2021
Verified 9/15/2021

Popularity: 3/5

Staff Pick

Deals so good we bought one ourselves