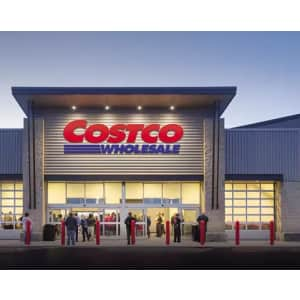 $60 w/ $40 GC + $40 off $250
New Costco members get a $40 Costco Shop Card with a Costco Membership, as well as $40 off an order of $250 or more (before tax and shipping) on Costco.com. That's essentially a free membership with an extra $20 credit, if you use the gift cards. Buy Now at Groupon
Tips
Each membership includes one free Household Card.
After purchasing this promotion, print or save the voucher on your smartphone and visit the membership counter at your local Costco.
To receive the incentives, you must agree to auto-renewal of your Costco membership on a Visa credit or debit card at the time of sign-up.
↑ less
Expired 6/13/2022
Published 6/8/2022
Verified 6/8/2022

Popularity: 4/5
2 comments
BlueOak
Groupon still exists? /s

Seriously tho, Costco.com is run almost as a completely separate entity vs the local warehouses. And its prices tend to be dramatically higher than in the local clubs. So unless you already know you need something big that is not available in club, do not go to the bank with that save $40 on $250 of Costco.com stuff portion of the promo.