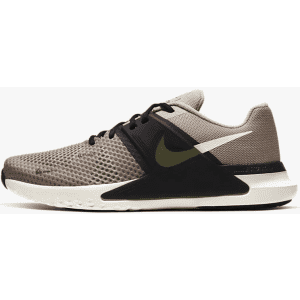 That's $2 under our mention from ten days ago, and a current low by $39. Buy Now at Nike
Tips
Nike+ members receive free shipping. (Not a member? It's free to join.)
In String/Dark Smoke Grey/Pale Ivory/White.
They're available in limited sizes in Grey Fog/Smoke Grey/White/Black for $41.97.
↑ less
Expired 10/4/2021
Published 9/27/2021
Verified 9/28/2021

Popularity: 4/5
1 comment
sertimins
bought this model on last post. worst shoe I have worn. the rubber flaps on sides really chokes the feet and can't get it loose enough by shoe laces and long for the size. I wrote a comment on Nike website but never gets posted and when I try to write a another one it says I already post for this shoes. don't trust their comment post. they only post what they want!!