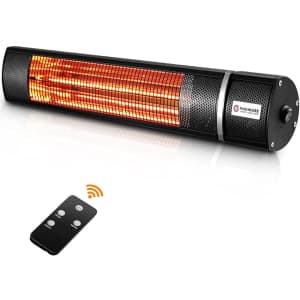 Almost 100 discounts
free shipping
These are already Staff Pick discounts on computers and electronics, and they come with a Black Friday price guarantee (explained below). Shop Now at Newegg
Tips
The Price Protection means if you buy a marked product anytime through November 21, and it gets discounted to a lower price at Newegg on or before November 30, they'll refund you the difference. (The refund will be processed by December 6.)
Pictured is the Warmlrec Infrared Electric Patio Heater for $81.59 ($32 off).
↑ less
Published 10/21/2021
Verified 11/19/2021

Popularity: 5/5

Staff Pick

Deals so good we bought one ourselves
1 comment
topet
shipping is not free. wanted to buy 2 usb-c cables @$8 but shipping added $9.