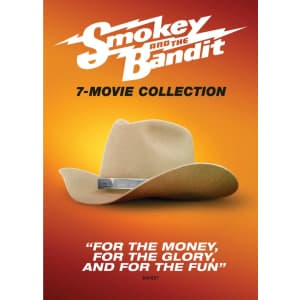 Save on titles like Riddick The Complete Collection, Jurassic World 5-Movie Collection, Pitch Perfect Trilogy, and more. Apply code "GRUVLOYAL20" at checkout. Shop Now at GRUV
Tips
Pictured is Smokey and The Bandit 7-Movie Collection on DVD for $4.79 after coupon ($5 low).
Some options available on Blu-ray.
↑ less
1 comment
abjones
Beware - this company's shipping is slow. I've been wating almost two weeks for my DVDs to be delivered. They sent from CA to MA via USPS Media Mail. This is not a good first impression. Gruv is a d\b\a for Universal Studios, a Comcast Company, I beleive.