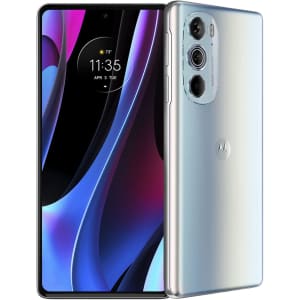 more
Tips
This price includes 1-Mo Unlimited Data, Talk, & Text.
Features
Qualcomm Snapdragon 8 Gen 1 processor
4,800mAh battery
6.7" Max Vision OLED display
50MP camera
↑ less
Published 8/23/2023
Verified 8/24/2023

Popularity: 3/5

Staff Pick

Deals so good we bought one ourselves
2 comments
albert81014
Really like the phone, have been using it for about 2 months now. Had a pixel 7 before this phone and it is an improvement in many areas more noticeable in overall performance. It is faster, screen scrolling is smoother, battery life is a bit better, of course more storage, way more stable with no bugs and faster charging speeds. The pixel 7 still takes better pictures, gets updated more often, and has better water protection (mine bit the dust after i dropped it in the pool for like a second.)
HoppyTheHippo
I'm all in on this one. My Galaxy is already 5 years old and just ordered. I'll probably order extra lines for my family. We don't really use talk or text much but will use their unlimited data plan sure. I've overall had a good experience on Boost plans particularly with their price.