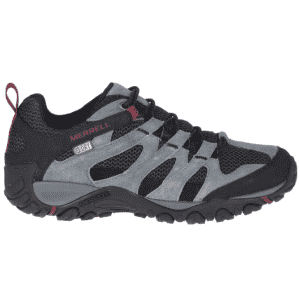 Up to 50% off + extra 20% off 1 item for members
free shipping
more
Use member-only coupon "LABORDAY23" to get the extra discount. Pictured are the Merrell Men's Alverstone Waterproof Hiking Shoes, which are $64 after the code (over 40% off the original price). Shop Now at REI
Tips
Members get free shipping on everything.
A lifetime membership costs $30, but if you join now and spend $50 you'll get a $30 REI gift card (see the offer below).
↑ less
Published 8/25/2023

Popularity: 4/5
1 comment
ijtalbot
I've put about 100+ miles on the hiking boots pictured and have loved them. The water proofing is a surprisingly good mix with being breathable so they dry pretty fast when they do get soaked.