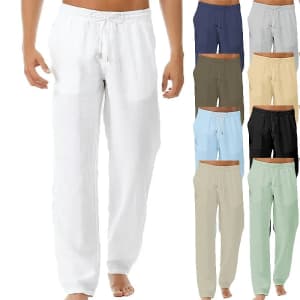 Bettermrcloth · 2 mos ago
more
Tips
Available in several colors.
↑ less
2 comments
reality check
"Cogent Reality" is exactly correct! And, it is important to know that the listed sizes are "Asian sizes" which are much, much smaller than US sizes. I ordered two 3X linen shirts, when they arrived, they are closer to a medium, or a large, in US sizes. They arrived in a plastic bag with the only information being a return label for Inglewood, CA. My Discover Card payment was converted to a Paypal payment. This makes it much harder to dispute the purchase with my credit card company. When I Googled the company Paypal indicated it had paid, I was taken to the website of a "computer tech support" company. Purchase from the list of companies provided by "Cogent Reality" at your own risk and don't expect a refund or exchange to be easy!
Cogent Reality
This company Yunexpress operates multiple labels/sites (Littrendy, Printrendy, Punktrendy, Rogoman, Usportjournal, bettermcloth, Topsontop, etc), all of which Deal News keeps listing. They ship orders from a warehouse in Inglewood CA. But, BEWARE, if you try to return anything, they'll argue with you and try to prevent you from obtaining an RMA, and when you insist, they'll demand you return it to CHINA AT YOUR EXPENSE.