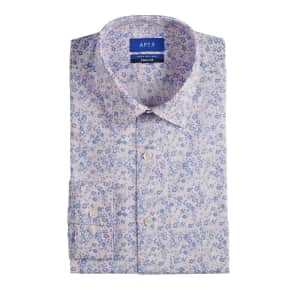 from $3.60 + Kohl's Cash
free shipping w/ $75
Coupon code "GOSAVE20" cuts an extra 20% off these already-discounted styles, to give this low starting price. It includes over 60 styles. Shop Now at Kohl's
Tips
Pictured is the Apt. 9 Men's Premier Flex Slim-Fit Spread-Collar Dress Shirt for $3.60 after coupon ( $41 off).
Get $10 Kohl's Cash for every $50 spent. (It can be redeemed from July 12-25.)
Shipping adds $8.95 or is free with orders of $75; store pickup may also be available.
↑ less