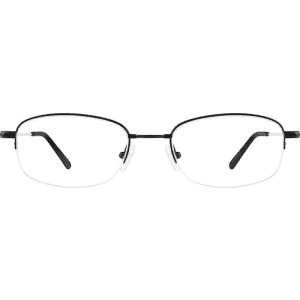 Zenni Optical · 6 days ago
Tips
Pictured are the Zenni Optical Rectangle Glasses for $12.95
Base price includes frame, basic prescription lenses, anti-scratch coating, and UV protection.
↑ less
Published 11/21/2021

Popularity: 4/5
2 comments
topet
frames are fragile because of how thin the material is to reduce size & weight. that being said, titanium is used because it's one of the strongest & lightest of materials used for eyeglass frames. they're also more corrosion resistant, which is important for material that is used for any & all conditions. , inc rainy weather& humidity.
skaets
Titanium frames are just as fragile as any other frames. They are nothing special.