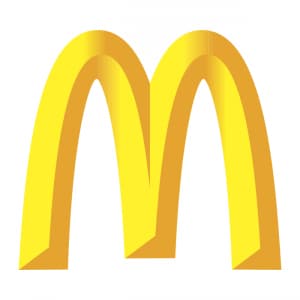 Double up on your favorites for $1 - buy one Big Mac, Quarter Pounder with Cheese, Filet-O-Fish, or 10-piece Chicken McNuggets and get a second for a buck. Buy Now
Tips
Scroll down on the landing page to view the details of this offer.
In France, a Quarter Pounder with Cheese was actually called "le Royal Cheese".
↑ less
Expired 5/24/2021
Published 5/18/2021
Verified 5/19/2021

Popularity: 5/5
1 comment
BlueOak
Yawn - forget the BOGO $1. I'm seeing those sandwiches for a true BOGO free in the app.

And Burger King has the real deals in the app without having to load up on two sandwiches. $2-3 Whoppers almost all the time and $1-2 Whopper Wednesday. In the app.

Now all that had to happen is - taxpayers stop paying folks more to stay home on the Taxpayer dole than to work. Loads of unfilled jobs causing short hours at restaurants. Some closing at 6pm!?!