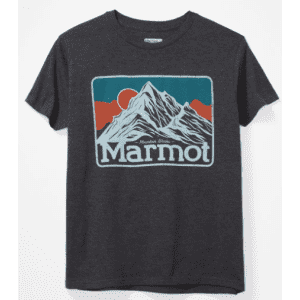 more
Save on over 340 items including apparel for the entire family and camping equipment. Shop Now at Marmot
Tips
Items priced as marked.
Marmot Rewards members bag free shipping. It's free to join.
Pictured is the Marmot Men's Mountain Peaks T-Shirt for $19.99 ($9 off).
↑ less
Published 10/19/2022
Verified 11/14/2022

Popularity: 5/5
2 comments
Jerz
ooof. not good. I'm not too familiar with Marmot but I'm going to guess it's similar to Columbia? $19.99 for this tee shirt isn't much of a sale. Jackets are all over $100+. No real deal here unless they're some very high end outdoors brand that I'm unaware of but I never see wealthy people wearing a ton of Marmot. I'm no fashionista but I'm like 95% sure Marmot isn't cool, trendy, etc.