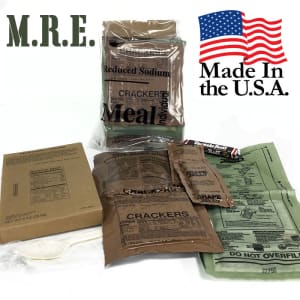 That Daily Deal · 2 wks ago
more
Tips
Shipping adds $2.99, but that covers up to 24 MREs if you want to stock up.
Features
waterproof pouch
flameless ration heater
up to 3-year shelf life
↑ less
Published 11/20/2023

Popularity: 4/5
1 comment
cru8
Avoid the retailer, That Daily Deal. Only way to contact them is via email. And they ignore that and never answer. Horrible customer service. Read the online complaints.