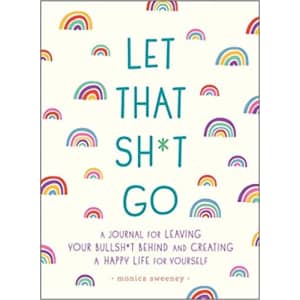 Expired 9/14/2022
Published 3/1/2022
Verified 3/30/2022

Popularity: 3/5

Staff Pick

Deals so good we bought one ourselves
3 comments
BlueOak
You don't need to buy a book. Any napkin or scrap of paper will do… even digitally on your mobile device or laptop….

Try it some time. Rather that stewing over a gripe. Write out. Write a note addressed to the jerk if the issue is another person. Then file it away. That's it. Don't send it. Even throw it away.

Amazingly effective at re-leveling your life.
intelligent buyer
i guess you really need to let that sh t go with thinking this is a deal.