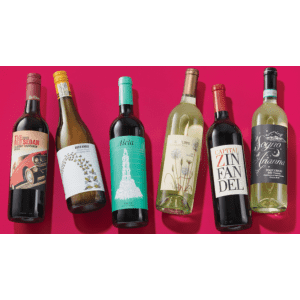 Laithwaite's Wine · 1 wk ago
8 amazing wines for $50
$145
free shipping
Get 6 bottles of amazing wine bundled with two 99-point Italian red bonus bottles and two stemless glasses for $49.99 with free shipping. Buy Now at Laithwaite's Wine
Features
Choose from 6 reds, 6 whites, or a mix of both.
Laithwaites Wine Club is a subscription service that can be canceled at any time.
Subsequent shipments include 12 bottles and are delivered every three months for $159.99 plus $19.99 shipping.
You must be at least 21 years old to order, and select states are excluded.
↑ less
Published 5/6/2022

Popularity: 1/5
Related Offers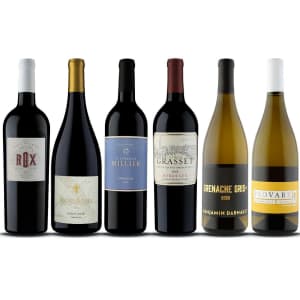 6 bottles of wine for $35
free shipping
Enter your email address with claim code "IMPACT50" to get 6 bottles of red or white wine by award-winning independent winemakers for just $35 with free shipping (up to $95 savings). Buy Now at Naked Wines
Features
Naked Wines is a membership service. With this purchase, you agree to contribute $40 per month towards future wine purchases from Naked Wines. Your membership will renew automatically each month and any unspent contributions are fully refundable. You can cancel anytime.
You must be at least 21 years old to order, and select states may be excluded.
100% no-hassle refund guarantee