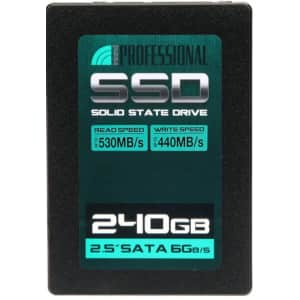 Tips
Available for in-store pickup only.
New customers only.
Limit one coupon per person.
Features
up to 530MBps read speed
up to 440MBps write speed
↑ less
Published 11/10/2021
Verified 12 hr ago

Popularity: 5/5

Staff Pick

Deals so good we bought one ourselves
3 comments
BlueOak
I've never found a shortage of employees at our Microcenter. In fact, there might be too many. So the pay must be sufficient.

Perhaps you're referring to the irritating "let me put my sticker on that" purchase bonus (small) employee commission thing.
BlueOak
No, signing up with a new email address does not make you a new customer. And doing so under your spouse's (or kid's) email address doesn't either unless s/he will legitimately become a new, distinct from you, customer.