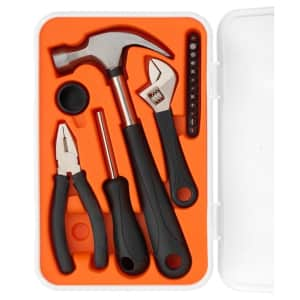 That's $13 less than you'd pay for a similar kit elsewhere. Buy Now at IKEA
Tips
Opt for store pickup to avoid the $5.99 shipping fee.
Features
hammer w/ separate rubber face, adjustable wrench, combination pliers, bit screwdriver w/ bits, and awl
↑ less
Published 8/5/2021
Verified 9/3/2021

Popularity: 3/5

Staff Pick

Deals so good we bought one ourselves
2 comments
tommychen
This item is normally $9.99. Bought it over 10 years ago for $10 and was at Ikea a few months ago and my friend bought it for $9.99. This is regular price.