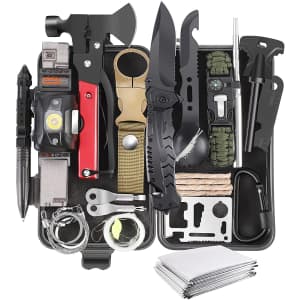 Clip the 10% off on page coupon and apply code "K7B36RQN" to save $25. Buy Now at Amazon
Tips
Sold by York-B via Amazon.
Features
7.5" x 4.7" x 2.1" waterproof storage box
includes survival gear and equipment
↑ less
2 comments
bigpike
all I see are mostly knives? how does that make it a survival kit? FYI, most stuff at Walmart is made overseas and you can put that stuff in a true survival kit.