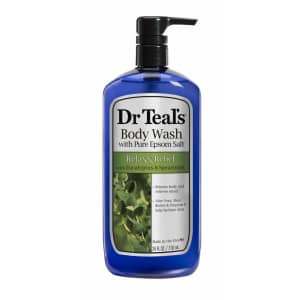 Clip the on-page coupon to drop it to $3.67. That's a buck less than at local stores. Buy Now at Amazon
Tips
Available in Eucalyptus Spearmint.
Features
made in the USA
contains Epson salt, Aloe Vera, Shea Butter, & Vitamin E
↑ less
Published 7/13/2021
Verified 7/14/2021

Popularity: 3/5
1 comment
Paradoxx
Usually ships within 2-5 WEEKS! (Aug 2-16). That's one hell of a long delivery for a product made in the USA. I bought this before & really like it but this shipping time is something else.