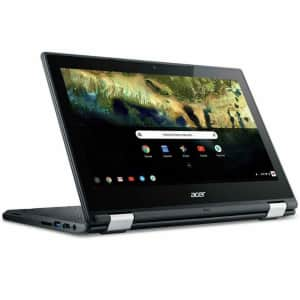 Up to 90% off
free shipping
more
Save a bundle on heavily discounted laptops, desktops, and tablets from brands like Apple, Lenovo, HP, and Microsoft. Shop Now at UntilGone
Tips
Many of these items are refurbished; check individual product pages for warranty information.
Pictured is the Refurb Acer Chromebook Spin 11 Celeron Braswell 11.6" Touch 2-in-1 Laptop for $60 ($270 off list).
↑ less
Published 6/24/2022
Verified 7/20/2022

Popularity: 5/5
2 comments
Rcisneros
It's an okay website, but 90% is misleading as hell. Those prices are from suggested MFG prices when they were new and before they were refurbished.
Rcisneros
Be Careful. Some of the products are USED! Not refurbs. Also, the discounts are from the original retail price from years ago.