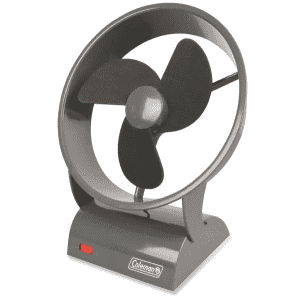 Tips
Choose curbside pickup to dodge the $5.99 shipping fee, or get free shipping with orders of $50 or more.
Features
soft-touch foam blades
includes screws for wall or shelf mount
↑ less
Published 9/7/2021
Verified 10/7/2021

Popularity: 3/5
1 comment
BlueOak
Read the comments - lots of "can't feel much moving air" comments. And it consumes expensive D-cell batteries in this age of rechargeable.

Save your $15 and put it toward an 18 volt fan that is compatible with your 18 volt tool brand of choice. Our RIDGID runs seemingly forever on a single 5.0 Ah battery, especially at a lower variable speed, and is powerable by 120 volts.

The Ryobi is periodically on sale for about $20 at their clearance site.

BTW, we've been REI members since they opened in our state over a decade ago but have pretty much stopped going - the store has been devoid of inventory and selection, even as things have loosened up.