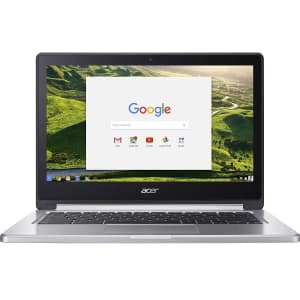 Up to 40% off
free shipping
Save on over 120 items, including headphones, laptops, desktops, monitors, cell phones, security cameras, and more. Shop Now at eBay
Tips
Sold by various sellers via eBay.
These are certified refurbished items backed by a 2-year warranty from Allstate.
Select items may qualify for extra coupon or in-cart discounts, which will be advertised on the product pages above the image.
Pictured is the Certified Refurb Acer Chromebook R 13 MediaTek M8173C 13.3" Laptop for $189.99 (low by $128 for new model).
↑ less
Published 9/27/2021
Verified 9/27/2021

Popularity: 2/5