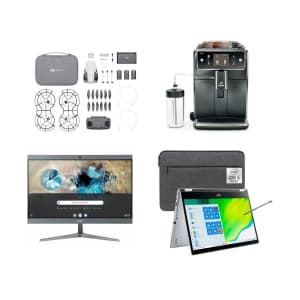 up to 88% off
free shipping
Shop nearly 180 items dad will love, including laptops, monitors, bluetooth speakers, headphones, and more. Shop Now at eBay
Tips
These are certified refurbished items and backed by a 2-year warranty from Allstate.
Although the banner states up to 60% off, we found deeper discounts with the sale.
↑ less
Published 6/12/2021

Popularity: 3/5
1 comment
skaets
E-Bay has too many Dishonest Sellers, and I am not Just thinking of the scammers, the sellers that lie in the listings and don't send you what you ordered, and play Dumb when you let them know of problems in your order.