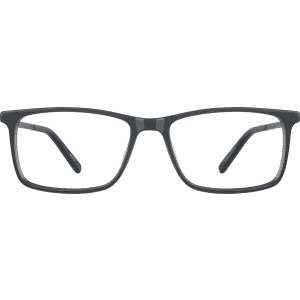 Tips
Pictured are the Zenni Optical 4435012 Rectangle Glasses for $32.95.
Base price includes frame, basic prescription lenses, anti-scratch coating, and UV protection.
↑ less
Published 11/14/2021
Verified 11/22/2021

Popularity: 4/5
1 comment
doveroftke
Pro-tip: skip the fancy coatings (anti-fog, oil phobic, etc.), I've tried most of them and can't tell the difference).