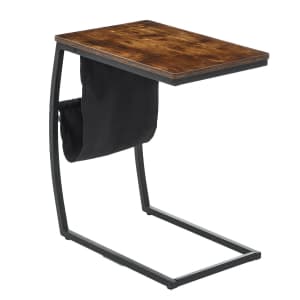 Tips
Shipping insurance is automatically added in cart but can be removed. (The price shown does not include it.)
Ships from USA warehouse; shipping adds at least $2.99 depending on zip code.
Features
measures 24.4" x 20.4" x 13.7"
fabric book holder
iron tube frame
adjustable feet
MDF desktop
↑ less
Expired 11/19/2021
Published 11/8/2021
Verified 11/17/2021

Popularity: 4/5
3 comments
Slayerwolf53
Not a great deal. Price with shipping jumped up to about $30. Better off just finding something better at a comparable price somewhere else.