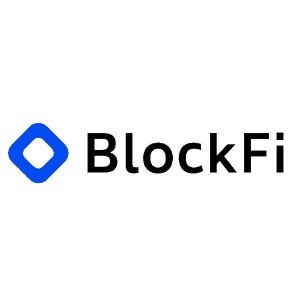 $15 Bitcoin w/ $100 deposit + Earn up to 8.25% APY
Sign up for a BlockFi Interest Account and get up to a $250 Bitcoin bonus when you make a qualifying deposit* within the first 30 days of account opening. Plus, earn up to 8.25% APY on your crypto with no minimum required to earn interest. Payout structure:
$15 Bitcoin bonus with $100 deposit
$20 Bitcoin bonus with $1,500 deposit
$40 Bitcoin bonus with $20,000 deposit
$75 Bitcoin bonus with $40,000 deposit
$100 Bitcoin bonus with $75,000 deposit
$250 Bitcoin bonus with $100,000 deposit
Features
Buy & sell popular cryptocurrencies & stablecoins like Bitcoin, Ether, Litecoin, PAX Gold, USD Coin, Gemini Dollar, & Tether.
Earn more from your crypto with up to 8.25% APY. Interest accrues daily and is paid monthly.
Borrow funds against your crypto assets at rates as low as 4.5% APR.
Earn an unlimited 1.5% back in Bitcoin with the BlockFi Bitcoin Rewards Credit Card.
*To be eligible for a Bitoin (BTC) bonus, it must be your first ever deposit in a BlockFi Interest Account. Additionally, you must maintain a qualifying minimum balance through the 14th of the month at 23:59:59 UTC two and a half months from the month of eligibility. Your bonus will be based on your average daily balance (USD equivalent) maintained during that same period; any withdrawals you make may affect your bonus tier. Residents of all states except New York can open a BlockFi interest account; however, trading regulations vary by state and may affect your eligibility to buy and sell crypto via BlockFi.
↑ less
Expired 5 hr ago
Published 11/1/2021

Popularity: 2/5
Related Offers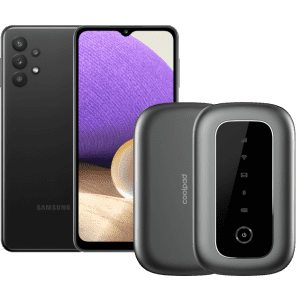 Boost Mobile Emergency Broadband Benefit · 2 wks ago
Boost Mobile 35GB Phone Plan
Free for qualifying households
If you were financially impacted by the pandemic or are currently on a government benefit program, you may qualify to receive 100% free service from Boost Mobile via the Emergency Broadband Benefit Program.

Eligible households can choose between a 35GB Phone Plan (which includes Unlimited Talk & Text + 35GB of 4G/5G Data) or a 35GB Mobile Broadband Plan (for hotspot devices). Each is a $50 monthly savings.
Features
The Emergency Broadband Benefit Program (EBBP) is a temporary emergency federal government benefit program available to select eligible households. Upon conclusion of this government-funded program, customers will be subject to the Boost Mobile plan's regular rates, terms, and conditions.
You may be eligible for the EBBP based on your income or other criteria. You will be issued a unique promo code to track your enrollment and funding amount.
Plans require use of a mobile device or WiFi hotspot device compatible with T-Mobile network. Devices are not included with the program and must be purchased separately.
Additional terms may apply.