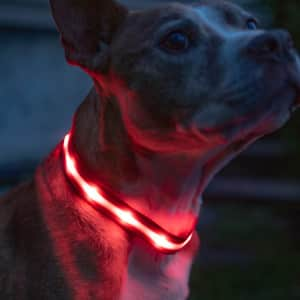 $23... or less
free shipping w/ Prime
more
You'd pay up to $5 more, depending on size, to have it shipped from other stores. Shop Now at Amazon
Tips
X-Small in Blue or Green is $18.99.
Small in Blue is $19.99.
Medium in Blue or Green is $19.99.
Posted by Sandy.
Why does she love this deal? "We often walk our dogs down the street at night, especially while it is so hot during the day, and this collar gives them great visibility. Rechargeable is also much better than our previous collars which ran on expensive specialty batteries that had to be replaced often."
Features
3 lighting modes
up to 8 hours runtime per charge
water resistant
↑ less
Published 6/29/2022
Verified 7/29/2022

Popularity: 2/5

Staff Pick

Deals so good we bought one ourselves