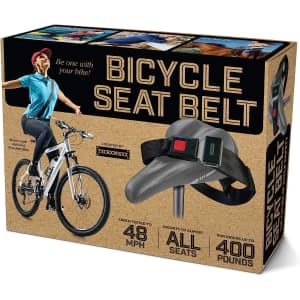 more
Tips
Basically you wrap your real present within this box, causing your recipient to be amused, bemused, shocked, or possibly offended if they're an avid cyclist.
As bike seat belts aren't a thing, there's a second level of hilarity there too.
↑ less
Published 3/29/2023

Popularity: 4/5
1 comment
PythonX
I ordered the First Fire kit for my 3 yr old off the same link. The lil guy has so much fun with it. Only had to go to the burn unit twice but he's sticking to it.