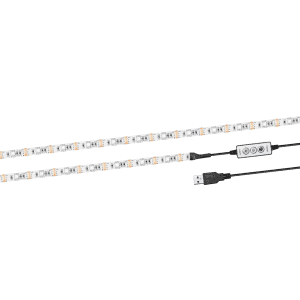 more
Tips
opt for in-store pickup to avoid the $5.49 shipping fee
↑ less
Published 11/3/2022
Verified 11/21/2022

Popularity: 4/5

Staff Pick

Deals so good we bought one ourselves
2 comments
BlueOak
Note, in addition to the 4' for $5…. Double the price twice for double the length twice… 8' for $10, 16' for $20.

The 4' only includes a USB-A connector for power. Both the 8' and 16' include 120v wall power blocks in addition to the USB-power connector. And the 16' version adds a credit card remote that controls multi-color and functions.

In our area all BB's show only 1 in stock of each size, hinting there are none, perhaps only open display models.