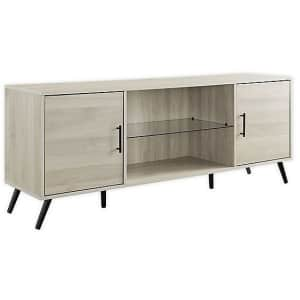 Bed Bath & Beyond · 1 mo ago
Up to 50% off
free shipping w/ $39
Save on over 1,300 pieces of furniture, including everything from TV consoles, to beds, sofas, reclining chairs, coffee tables, and more. Shop Now at Bed Bath & Beyond
Tips
BEYOND+ prices are noted on the product pages. It costs $29 per year and takes another 20% off these deals, so in many cases it's worth paying for it.
Orders over $39 get free shipping. Otherwise, shipping is $5.99.
Pictured is the Forest Gate Grace 60" TV Console for $215.99 ($54 off).
↑ less
Published 10/28/2021
Verified 11/25/2021

Popularity: 4/5