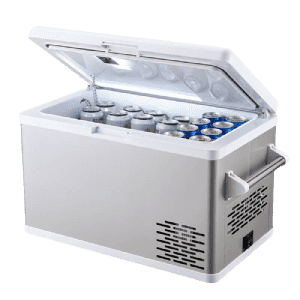 carfreezers.com · 1 wk ago
Tips
Available in Black or White.
The 37-Qt. in White drops to $259.99 ($260 off).
The 37-Qt. in Black drops to $289.50 ($290 off).
The 44-Qt. in Black drops to $309.50 ($310 off).
The 54-Qt. in Black or White drops to $339.50 ($340 off).
Features
LED touch display
aluminum case
detachable handle
drain plug
↑ less
Related Offers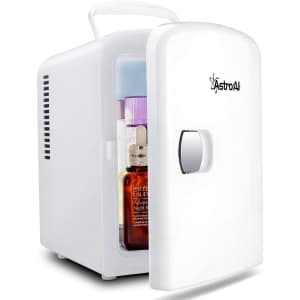 AstroAI 4L Portable Mini Fridge
Tips
Available in White.
Sold by AstroAI Corporation via Amazon.
Features
6-can capacity
chills up to 32°
warms up to 150°F
removable shelf
AC/DC powered
Model: M040
BougeRV 30-Quart Car Refrigerator
A DealNews exclusive!
Features
eco energy-saving mode
shock-proof design