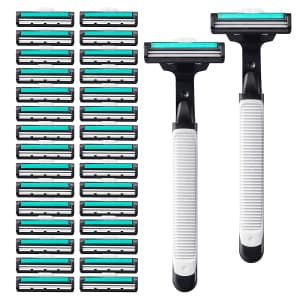 Tips
Sol by Zebulon Nicholas via Amazon.
Features
flexible hinge
lubrication strips
↑ less
2 comments
Prudent Shopper
These razors look very very similar to these razors right here:
https://www.amazon.com/...asin_image?ie=UTF8&psc=1
I bought the above razors. Horrible. Not usable at all since they were too dull. I'm having the same experience as the reviewers in the Arfqun product.
This is the 4th time where these razors appear on DealNews website. I wish they protected their consumers better. Disappointing to see since I like DealNews a lot. DealNews should do some investigation and see if this is the same product that people have had past bad experiences.