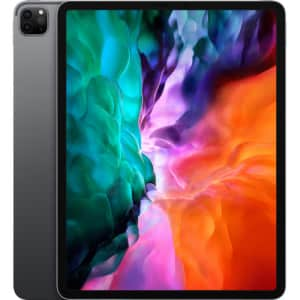 B&H Photo Video · 1 wk ago
up to $170 off
free shipping
Tips
Pictured is the Apple iPad Pro 12.9" 128GB Tablet (2020) for $849 ($150 off).
↑ less
Published 9/14/2021
Verified 9/22/2021

Popularity: 5/5
1 comment
BlueOak
The Mini got pretty major upgrades this cycle so carefully consider whether the discount on the very much aging last gen Mini is worth it.

And for iOS and iPadOS devices always consider that each step to a newer cpu pretty reliably means another year of Operating System upgrades, extending the life of your device each time.