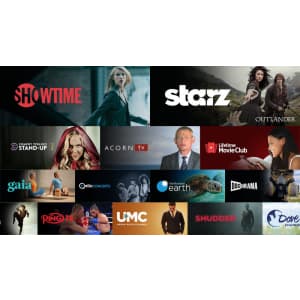 Amazon Prime and Prime Video members can purchase add-on subscriptions to select streaming channels with prices starting at $2.99 per month. Shop Now at Amazon
Features
Each channel has its own unique pricing, with more well-known services, like HBO, Showtime, & Paramount+, typically priced from $4.99 to $14.99.
7-day free trial available on many channels for new subscribers.
Video subscriptions can be added and removed via your Prime account settings.
↑ less
Published 8/1/2021

Popularity: 4/5
1 comment
BlueOak
Don't be thinking your can necessarily sign up and binge. Some channels do not keep all seasons of a series live all the time.