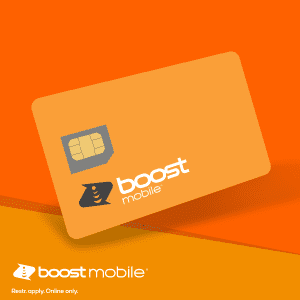 $15 at checkout
free shipping
At Boost Mobile, get your first month of 5GB of 5G/4G Data + Unlimited Talk & Text for $15. That's 40% off the regular price.

Even better, also get:

+ FREE 1-mo Unlimited Talk & Text
+ FREE GSM SIM Kit ($9.99 value)
+ FREE Shipping ($4.99 value)
Buy Now at Boost Mobile
Tips
Proceed all the way to checkout to see this price.
↑ less
Expires 10/28/2021
Published 9/28/2021

Popularity: 3/5