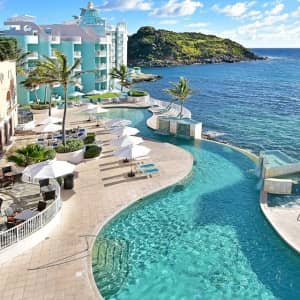 more
That's a $110 low - plus, you'll get free WiFi and a $30 food and beverage credit. Buy Now at Travelzoo
Tips
Cancel within 14 days of purchase for a full refund; after booking with the hotel property, changes and cancellations must be made at least 7 days prior to arrival.
Book this travel deal for stays from April 25 though December 15.
Additional taxes and fees apply and will be paid directly to the property upon checkin.
Features
The Oyster Bay Beach Resort in Oyster Pond, St. Maarten, has an Expedia rating of 82% based on 608 reviews.
↑ less
Published 3/14/2023

Popularity: 4/5