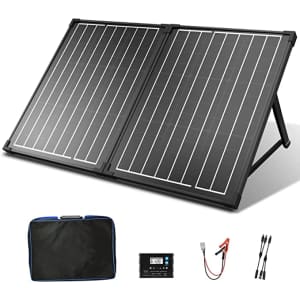 more
Clip the $50 off on page coupon and apply code "AY3GLALJ" to save half. Buy Now at Amazon
Tips
It may take up to one week to arrive.
Features
157.5" cable
compatible with 8 battery types
↑ less
1 comment
zuma
@ansupal
Yeah, I have seen a ton of stuff this well named third party seller has, all dirt cheap. But Amazon has an A to Z guarantee so I took a chance on this one. It is 1/3 of the price of others so I couldn't resist, plus dongguanshikanrandianzishangwuyouxiangongsi now has 7 ratings (he had none when I first checked). I guess I will find out, lol.